What is the Average Cost of Dental Implants? Key Cost Factors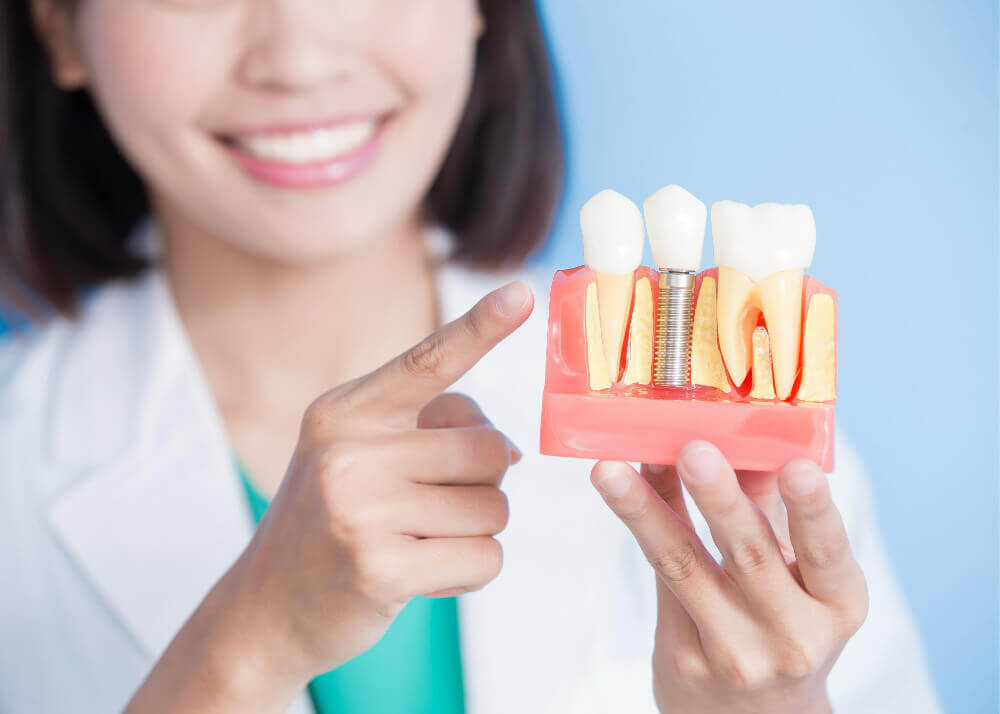 by
Faheem Arif
On
Jul 21, 2022
-
Comment
Many people ask whether they can have dental implants at a reasonable price. The first thing we want you to know about dental implants is how much they cost and what is the average cost of dental implants. Dental implant costs are determined by a number of factors. Below, we've included a list of the most significant factors that play a crucial role in the cost.
Number of Dental Implants You Require
Your desire for low-cost dental implants is understandable. At the same time, you expect and demand that they meet the greatest standards. The amount of dental implants you need is a major determinant of your ultimate cost. Patients who just need a single implant will spend a lot less than those who require all of their teeth to be replaced.
Location of Your Missing Teeth
You'll need a different dental implant procedure if you're missing teeth at your mouth's front that you see when you smile. This helps to explain the wide range of expenses associated with tooth replacement options and the disparity in prices that might exist across individuals. We emphasize the importance of treating each patient as a person with a unique set of dental requirements. As a result, the cost of dental implants may vary greatly between you and any other person.
Some patients, on the other hand, need a great degree of expertise to conclude their cases. Because a difficult case needs more time, expertise, and diagnostic equipment than a simple one, the final bill will reflect this.
Number of Tooth Extractions
A tooth extraction could be necessary even if there aren't any missing teeth in your mouth. How many dentures you require and how many dental implants you need to replace them will have a significant influence on your final bill. If you simply require a single extraction and a single implant, you will spend the least. All-on-4 implants or a full set of teeth restoration will cost you the most.
Dental implants may be used to replace all of a patient's teeth in the All on 4 procedure. In the event that you are losing all of your natural teeth, this is a viable alternative to consider. Implants had to be put in for each lost tooth before this procedure was available.
Consultation Cost of Dental Implants
The first step is to meet with a dental implant expert.
Some dental practices may charge a consultation fee of up to $300. This is an in-depth consultation that will help you determine if dental implants are correct for you. This appointment includes a pre-treatment examination as well as a cost estimate.
Cost of X-Rays for Dental Implants
The next step after deciding on dental implants is to have X-rays done. These X-rays will be used by your dental implant expert to pinpoint the precise location of your new implant. X-rays may also reveal more about the condition of your jawbone and teeth in the immediate vicinity of the implant. Other imaging scans, including as CT scans, may be used by dental implant experts in order to get even more precise data on your jawbone, teeth, and other tissues.
X-rays and other imaging tests like CT scans generally cost between $25 and $200. When it comes to imaging scans, this might vary according to the kind of imaging and the number of scans required.
Cost of Tooth Extraction Prior to Implant
A tooth may need to be removed by dental implant experts prior to the placement of an implant. For example, you may need a dental implant to replace a missing or badly decaying tooth. The entire cost of your dental implant surgery would be higher if you require any tooth extractions.
It might cost anything from $75 to $650 per tooth to have an extraction performed. The price is determined on the difficulty of extraction and the location of the tooth. The cost of simple, non-surgical extractions is lower than the cost of sophisticated surgical extractions. Costly surgical extractions need anesthesia and take longer to complete, which increases the time and expense of the procedure.
Bone Graft Cost
A healthy amount of jawbone is a requirement for those who are a suitable candidate for dental implants. Your dental implants will be supported by this. A bone transplant may be necessary if your dental implant expert determines that you lack sufficient jawbone. This treatment involves the insertion of bone grafts obtained from a different section of your body or another source.
The typical cost of a bone graft procedure might range from $250 to $3,000.. It is cheaper to use grafts that are synthetic or acquired from other sources. It's more expensive to use a graft derived from your own body, since surgery is required.
Cost of Materials for Single Tooth Implant
There are two main materials used to make dental implants: zirconia and titanium alloys. The cost of these materials might vary.
What is the average cost of dental implants per tooth? Inexpensive to moderate dental implants may cost anywhere from $100 to $500 per implant, depending on the kind of material used.
Cost of Abutment and Crown
You'll have to pay for more than just the implants. An abutment and crown will also be placed to each implant. After your jawbone has healed, depending on the kind of implant you get, this procedure may or may not be performed. There is no need to wait for many weeks for recovery if you obtain same-day dental implants.
Each abutment might cost between $275 and $450. Prices for individual crowns may vary from $500 to $1,500. Depending on the kind of crowns you require, where they'll be implanted, and how many you require, the price might go up or down significantly.
Single Tooth Dental Implants
A single tooth dental implant is the best option if you simply need to replace one tooth. What is the average cost of dental implants per tooth? Cost per tooth for dental implants varies on the cost of each item, including the implant, crown and abutment. Other costs include whether or not you require a root canal, extraction of a tooth, and bone transplant.
Costs for one-tooth implants might be anywhere from $1,500 to more than $5,000.
Multiple Tooth Dental Implants
The cost of multiple tooth implants or average cost of full mouth dental implants can be determined by a number of factors. The cost estimate may take into account the number of impans you require and its type, such as full mouth dental implant, All on 4 dental implants, or All on 6 dental implants.
All on 6 and All on 4 dental implants may be utilized to replace numerous lost teeth swiftly and easily. For patients who have lost all or majority of their teeth, full-mouth dental implants may be utilized as implant-supported dentures.
Replacement of many teeth with dental implants might cost between $9,000 to as much as $30,000 or more. What is the average cost of full mouth dental implants? A full mouth dental implant might cost you anywhere between $9,000 to $50,000.
Why are the Costs So High?
Why are dental implants so expensive? A dentist or surgeon's fee might vary widely based on their level of expertise. Going to a dentist with little or no expertise with dental implants might save you money, but you run the chance of difficulties. Dental implant specialists with years of expertise and training in this operation usually cost more, but they give you confidence. With a skilled implant dentist, the likelihood of complications or other issues is greatly reduced.
Are Dental Implants covered by Dental Insurance?
Anyone who has undergone dental implants will tell you that getting them was one of their best decisions. Dental implants may promote self-esteem like no other dental procedure can. They not only look and feel better, but they can also aid with eating. When it comes to replacing missing teeth, implants are a great option.
If you have dental insurance, you're certainly curious about whether or not your plan will cover its cost. The majority of dental insurance companies do not cover dental implants since they are seen as a purely optional or purely aesthetic operation. It's a shame, since dental implants may be life-changing for a large number of people. There are many who will just contribute a portion of the cost.
Once you know what the surgery will cost, you may begin putting up a payment plan, whether or not your insurance company is participating. In the long run, a little forward planning may save you both time and money.
The Bottom Line
The price of a dental implant varies from one patient to the next due to the uniqueness of each situation. There are several variables, including the surgeon's expertise and the amount of pre-treatments that determine the average cost of dental implants.
Even though dental implants aren't generally covered by insurance, there are a variety of options for lowering the cost of the process.
Popular Posts
by
Faheem Arif
On
Jun 24, 2022
by
Faheem Arif
On
Jun 24, 2022
by
Faheem Arif
On
Jun 24, 2022